Eye-catching weather content for any platform
Easy and cost-effective choice




No need for special software or in-house weather experts



Designed to work with or without a voiceover

Designed so that you can watch them on bigger or smaller screens, from broadcast-quality screens to mobile phone screens
We will be happy to give you further information about our video solutions.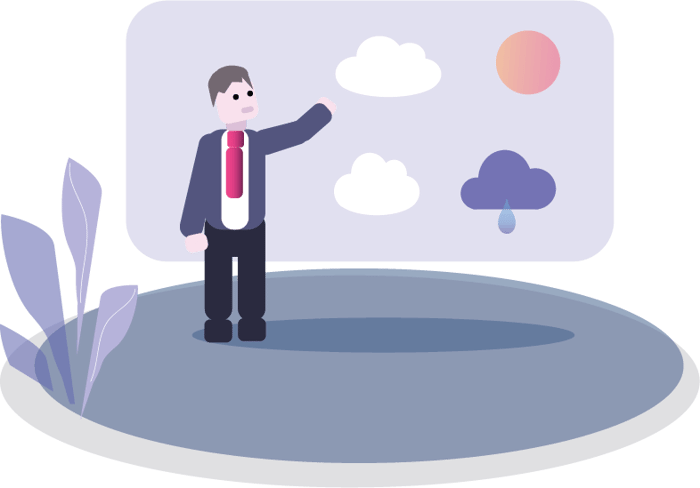 Examples of Foreca's weather videos
Foreca's weather animation engine allows you to tailor the videos as you like. Map colours of the ground and sea areas, precipitation animations or any other visuals can be modified. See some examples below.
Video 1. 3-day forecast, wind gusts, precipitation.
Video 2. Local forecast and continental forecast.
Video 3. Storms.
4. USA 3-day forecast