Weather Data for Marketing
Weather-driven advertising is more efficient than you can imagine

Weather-driven advertising and marketing automation
Accurate ad targeting with weather data
Enrich your CRM, marketing automation system or outdoor advertising platform with location-specific, constantly updated weather data. No matter which towns or cities your customers are located in, you can target your weather-specific ads to the rainy or sunny locations separately.
Analyze which weather conditions are optimal to attract your customers and create weather-contextual ads for your audience accordingly. Foreca weather data works as a trigger to your campaign at the right time.
Target advertising based on users' current or up-coming weather conditions as following examples:
Advertise indoor activities when it rains, and outdoor activities when the weather is clear.
On a warm day the purchase threshold is lower. Increase advertising volume when the customer's local weather is optimal.
Certain weather conditions may evoke a need for certain products. Advertise sun glasses on a sunny day, warm jackets when the weather turns colder, or insurance in thunder.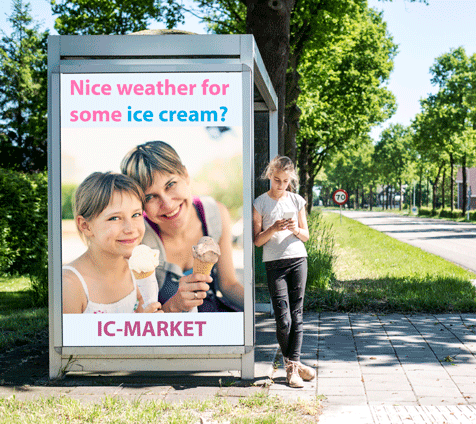 Implement location-specific weather forecasts into your proprietary system and combine the information with your customers' location information. Weather data is available via API in detail, or as simple weather categories as hourly-updated file feed. Contact our sales personnel for more information.